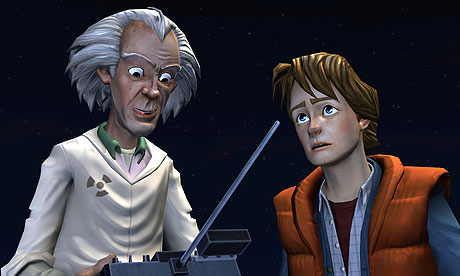 Great scott! Back To The Future (my favourite film of all time) will finally be released on the Wii during the first part of 2012.
The downloadable episodes, developed by Telltale, the team behind Tales of Monkey Island, were released on the PC last year, but sadly they did not make a console release. Thankfully though, they'll be bundled together for a Wii retail release very soon.
Back To The Future: The Game features the likenesses of Marty McFly and Christopher Lloyd, and Lloyd is on board to reprise his role as Doc Brown. It's a new story, set six months after Back To The Future 3, where the DeLorean time machine has returned and force Marty McFly is sent back to 1931 to ask a teenage Doc for help.
For Back To The Future fans, this point-and-click adventure is great news. Are you looking forward to it?